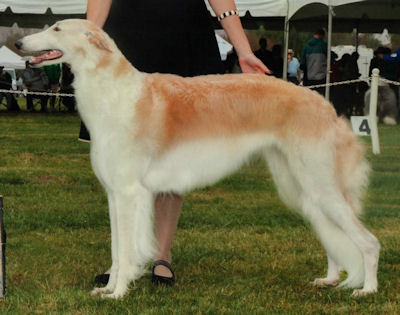 Aruzia Sylvan One Frosty Morning, CGC, CGCA, RN, RA
DOB: 8/25/2014 HP48225401 pedigree
(RBIS, MBISS GCHS Aruzia Priority One JC, CGC, ROMX-C x CH Sylvan Silver Slipper)
CHIC #113011 BZ-DM1025/7F-PI BZ-CA1349/18F/S-VPI-ECHO
BZ-TH885/18F-VIP BZ-EYE317/18F-VPI
breeders/owners: Lorrie Scott & Randi Boysen-Carl & Christopher Neale & Patti Neale
"Gracie" is a lovely white with gold spots, much like her sire. She won Best of Breed from the BBE class and on to BOB over the #1 borzoi in the country, April 21, 2016, for 2 points, handled by Lorrie Scott (pictured below). Gracie is in obedience class with Randi Boysen-Carl and earned her Canine Good Citizen title July 2016. October 29, 2016 Gracie won 1 point , October 30, Gracie won 2 points and December 4, 2016 Gracie won 1 point. Gracie won a 4 point major January 7, 2017 at the Kennel Club of Palm Springs show, handled by Randi Boysen-Carl. Gracie earned her Advanced Canine Good Citizen title (CGCA) February 1, 2017. March 17, 2017, Gracie earned her first Rally Novice leg. June 16, she earned her second rally novice leg with a score of 98 and 4th place in a large class. July 30, Gracie wins 2 more points at the Lompoc show. She needs a major to finish. September 9, 2017, Gracie earns her Rally Novice title (RN) trained and handled by Randi Boysen-Carl. October 22, 2017, Gracie earned her first Rally Advanced leg, with Randi Boysen-Carl. In 2019, after recovering from an injury, Gracie was finally sound enough to be shown again. October 5, 2019, Gracie earned her second RA leg. October 19, 2019, Gracie finished her Rally Advanced (RA) title.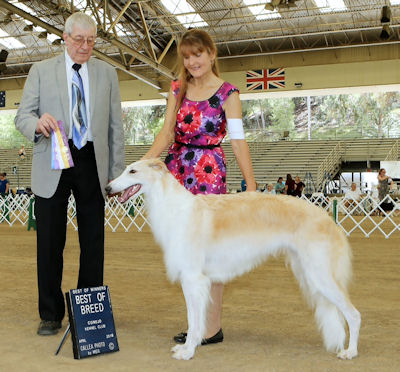 Pictured below is Grace with co-owner Randi Boysen-Carl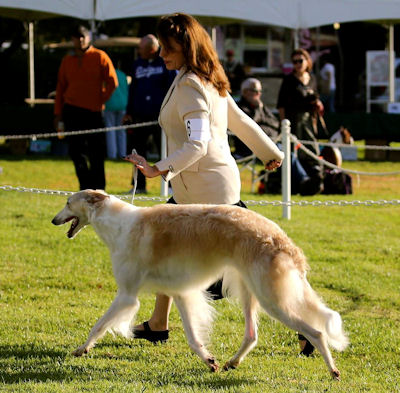 Pictured below at 9 months with her 6 month old cousin Archie.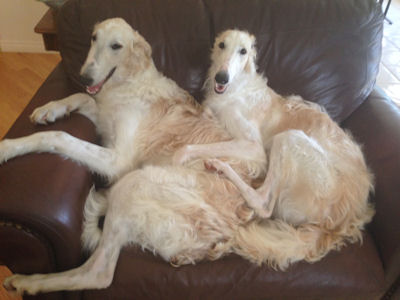 pictured at 8 months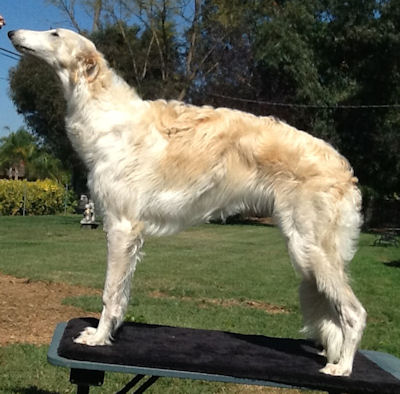 ---
Home This page was last updated October 21, 2019 © 2019 Lorrie Scott. All Rights Reserved.